Stone Applications
We at F4 provide you the best of natural stones for building construction and landscaping. We sell natural stones in all finishes which finds numerous applications. All of our products are available for immediate shipment throughout the year. We have hundreds of eye-catching and functional products to choose from to meet all of your project needs.
Wall Cladding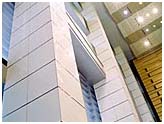 We manufacture & export a wide range of natural stone & stone tiles for wall-cladding that enhance the aesthetic appeal of any decor. Our wide collection of wall-cladding stones & stone tiles is available in varieties of granite, slate & sandstone. The wall cladding options we provide are known for their durability & lightweight nature. Their corrosion resistant properties & resistance to chipping, cracking & peeling make them an ideal option for any interior decoration need in terms of aesthetics & functionality.
Roofing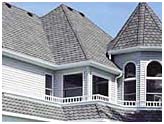 We provide a stellar range of roofing options in the form of diverse varieties of slate and sandstone. These roofing options are highly durable with excellent weather resistant properties. With our vast experience and expertise, we understand customer requirements and provide suitable roofing solutions that suit their requirements. Our roofing solutions have been widely appreciated by our customers over the years.
Flooring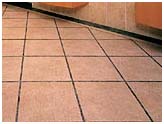 From interior to the exterior decor, we provide a fine selection of natural stone tiles and slabs for flooring purposes. The stone tiles we provide are highly durable and have excellent weather resistant properties. Our range of flooring tiles & slab stones are available in wide varieties of marble, granite, sandstone, limestone, etc.
Stone Paving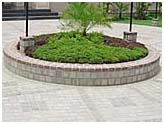 Paths that lead through the garden & courtyards are beautifully defined by our natural stone tiles used for paving. We specialize in providing paving in the plan patterns to emulate wood, without losing the durability and longevity of natural stone. We provide paving in a wide range of pebbles, cobbles, sandstone and limestone.
Landscaping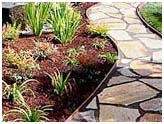 Landscaping is one of the most significant elements that go into providing a contemporary look to gardens. With our wide range of impeccable natural stones & stone tiles, we provide a vast range of landscaping options to highly reputed builders & well-known construction companies. Our wide selections of landscaping options provide our customers with a world of decorative choices for building and enhancing their dream garden. Just have a look at our decorative stone pebbles and cobbles, which are highly, appreciated by the architects the world over.
Bullnose, Steps & Risers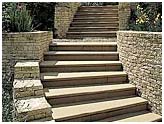 We provide a wide range of steps, risers and bull nose varieties for construction and decorative interiors. Manufactured from various varieties of sandstone, limestone, marble and granite, these products are crafted to give the outdoors a classic, finished look. They can be crafted to desired specifications using materials & colors as per the choice of customers.